Fotona : SP Dynamis Wins THE Aesthetic Industry Award 2018
THE Aesthetic Industry Award
celebrates outstanding products and technologies offered by developers and manufacturers in the aesthetic space. The winners are carefully selected by a panel of judges and the awards go to genuine innovators in the field who are developing leading products and services at the forefront of aesthetic medicine.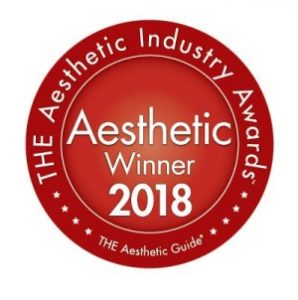 We are extremely proud that Fotona's SP Dynamis has been recognized by the aesthetic industry for its exceptionally wide range of applications. This all-in-one anti-aging laser platform allows fast, precise and efficient procedures with reduced recovery times. With fully customizable settings, the system offers true third-generation Er:YAG resurfacing. The Nd:YAG wavelength is the gold standard for hair removal, rejuvenation, acne, pigmented and vascular indications. Nd:YAG scanner compatibility further enhances treatment speed, safety and efficacy, especially for large application areas. The SP Dynamis combines popular aesthetic treatments with additional minimally-invasive surgical procedures (laser lipolysis, hyperhidrosis treatment, etc.) for a truly comprehensive aesthetic solution.
see original Article: SP Dynamis Wins THE Aesthetics Industry Award 2018.