New Endermolift: Say YES to SKIN FITNESS
PG® has a proven skin expertise of nearly 30 years and is recognized as a world leader in the treatment of connective tissue with Mécano-Stimulation™. LPG® draws on the fundamentals of regenerative medicine to create a new generation of anti-ageing treatments: New Endermolift™. This technique naturally fights aging and sagging skin through a mechanical stimulation performed on the skin's surface, thus reactivating cells that keep your skin young and healthy. The same way physical activity is vital to muscles, joints and the heart's health, this principle is also true for skin. New Endermolift™ delivers this vital skin fitness that is both 100% natural and effective.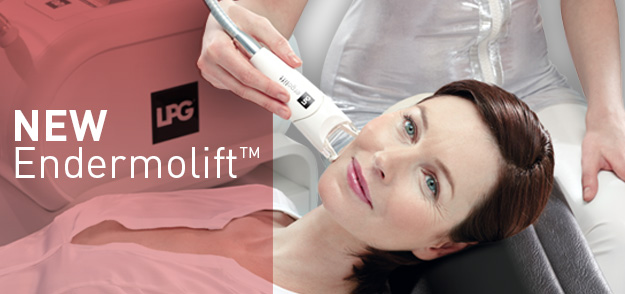 Targeting the causes of aging with its patented treatment head, featuring MPF (Motorized Pulsating Flaps) technology, it triggers the fibroblasts' awakening within the dermis. As the true architects of skin, fibroblasts are responsible for creating the basic building blocks of the dermis, giving it density, softness and radiance: collagen for preservation and firmness, elastin for suppleness and hyaluronic acid for volume and hydration.
For truly natural results that respect the look of your face
New Endermolift™ is the first and only technology in the world for which an increase in the natural synthesis of endogenous hyaluronic acid (+80%) has been scientifically proven. It leaves skin replumped and rehydrated, fine lines smoothed, puffiness and dark circles eliminated and restores its glowing complexion. Furthermore firmness is boosted by 23% and the natural synthesis of elastin fibers is increased by 46%, dramatically improving the skin's suppleness.