SpectruMed provides premium devices for skin rejuvenation in the Philippines. We partner with some of the world's leading brands and manufacturers to give our own clients the unmatched quality they deserve. These partners have been at the forefront of providing multi-technology systems, improving existing treatments, and working to meet the changing demands of practitioners and patients everywhere.
Our line of facial systems gives you the ability to perform advanced skin rejuvenation that treats skin imperfections with instant results. They also allow you to provide a comprehensive approach to skin care, combining an in-office exfoliation service and daily application of take-home products.
Made with state-of-the-art technology, our products will deliver the competitive edge you need for client retention and long-term clinical success. More than product quality, we offer a true partnership with clients. We offer clinical, marketing, and technical support to handle your wide range of needs.
Acne, Acne Scars, Skin Resurfacing, Spider Veins, Pigmented Lesions, Rosacea, Scar Treatment, Skin Rejuvenation, Wrinkles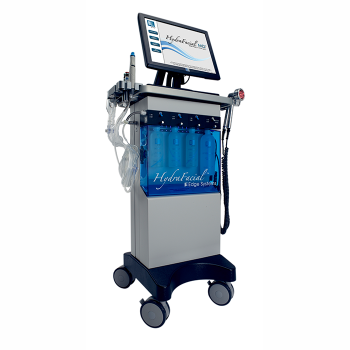 HydraFacial MD® is a hydradermabrasion procedure that combines cleansing, exfoliation, extraction, hydration and antioxidant protection simultaneously making it the premier skincare treatment worldwide.